J'ai commencé à expérimenter sur la plate-forme open-source Arduino suite à un workshop que j'avais suivi chez
Imal
en 2009 ou j'ai eut l'occasion d'approfondir la programmation en "C++". Suite à cela, Je me suis intéressé à la création d'interfaces, car le coté intuitif des assemblages électroniques me captivait ainsi que les possibilités de relier des capteurs, actionneurs... Grâce à la grande communauté arduino qui partage ses découvertes sur le net, je continue à découvrir et développer mes propres recherches.
I began to experiment on the platform Arduino continuation open-source in a workshop which I had followed at
Imal
in 2009 or I have had the opportunity to deepen the programming in "C++". Further to it, I was interested in the creation of interfaces, because highly-rated intuitive of the electronic assemblies interested me as well as the possibilities of connecting sensors, actuators... Thanks to the great community that shares its discoveries arduino on the net, I continue to discover and develop my own research.
Links:
www.arduino.cc
www.fritzing.org
www.modk.it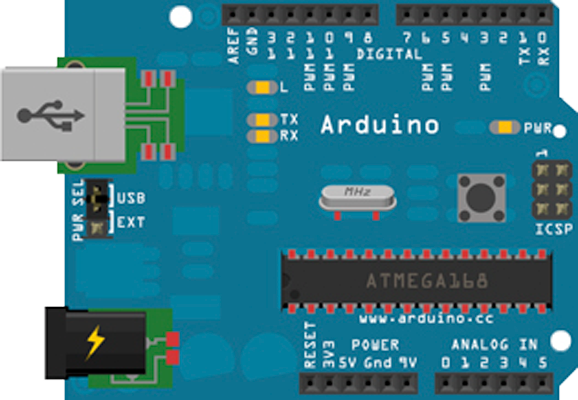 1/5